Right in between Google's October 9 event and Samsung's October 11 event, Razer has decided that it would be a good idea to squeeze right in, not to outdo Microsoft on October 2 or anything.
The Razer Phone 2 is coming - we know that for sure afrer the firm confirmed the handset in an earnings report - but it looks like things may not change all that much from the original Razer Phone, in terms of design at least, if the latest leak is to be believed. After the Razer Phone launch, we have a few more smartphone launches with "Gaming Smartphone" tag.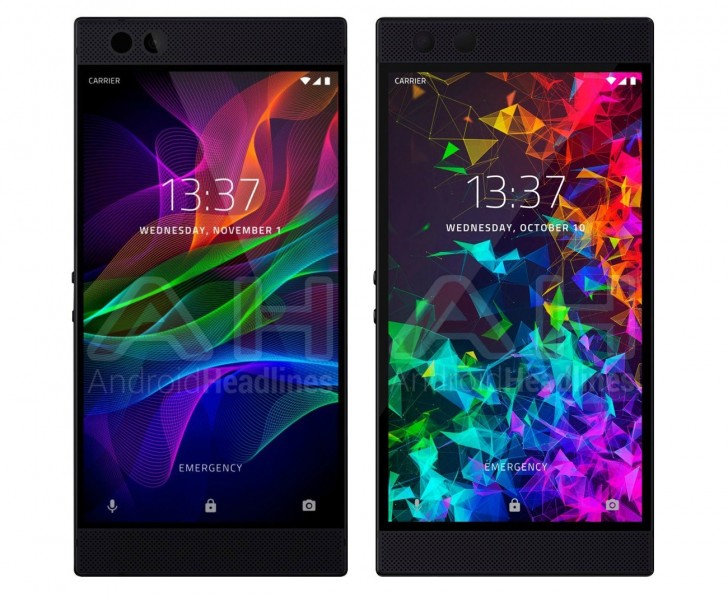 The Razer Phone 2 looks almost identical to the original in new render
As we hinted earlier that the Razer Phone was made its official debut in November of a year ago, with some powerful specifications. It will be backed by the Adreno 630 graphics engine 8GB RAM, 256GB / 512GB storage, Android Pie OS and cooling technology to dissipate the excess heat generated while playing graphics-intense games on the phone. According to save-the-date invitations that were sent out by the media, the phone is slated to launch on 10 October 2018. It has 120 Hz refresh rate on its UltraMotion screen with Dolby ATMOS and THX certified stereo speakers.
It's unclear what features the Razer Phone 2 might bring, but considering that the first model was a flagship-tier device, we can likely expect high-end features like a Snapdragon 845 processor. Razer thinks you are. That device was apparently a big success for the company, which previously had concentrated on launching hardware and accessories for the PC and console gaming audience. Simply share all your views and thoughts in the comment section below.