The three London devices, sent in A4-sized white postal bags to buildings at or near Heathrow Airport, London City Airport and Waterloo train station on Tuesday, are being treated by Britain's counterterrorism police as a "linked series".
Counter-terrorism detectives are leading the investigation into the London letter bombs, but said Wednesday that they were "not investigating any other suspicious packages".
"There are similarities in the package, its markings and the type of device that was recovered in Glasgow to those in London", Assistant Chief Constable Steve Johnson said in a statement.
Update: A controlled explosion has now been carried out after a suspect package was found in the University of Glasgow mailroom.
The university said several buildings on its campus, including the mailroom, had been evacuated "as a precautionary measure" and would remain closed all day, with classes cancelled.
"A controlled explosion of the device was carried out this afternoon by EOD".
Another package sparked an evacuation Wednesday at the Royal Bank of Scotland headquarters in Edinburgh.
Scotland Yard said last night that images of two of the packages have been circulated to sorting offices and transport workers.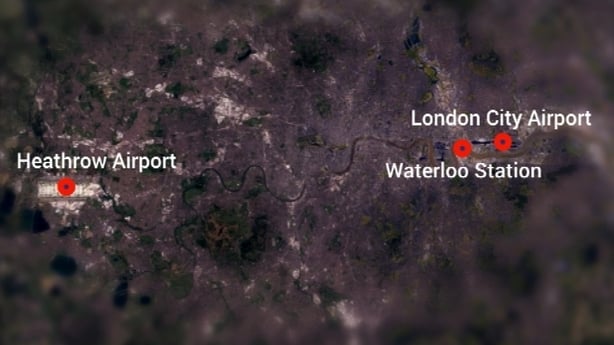 Suspicious packages found at Glasgow University and RBS in Edinburgh
Police have said a suspicious package found at the University of Essex "posed no risk to the public".
"Am getting told to move to Byres Road, loads of police, fire engines and all cordoned off now".
We have received a call today about a suspicious package at University of Essex.
"We are working very closely with our colleagues from Police Scotland and both investigations are being run in tandem". However, we are still keeping an open mind with regards who may be responsible and any possible motivation. We have issued extensive advice to transport hubs and mail sorting companies to be vigilant for and report suspicious packages to police.
On Tuesday three "small improvised explosive devices" were found at sites across London, the Metropolitan Police said.
The item sent to the Compass Center, close to Heathrow's north runway, was opened by staff resulting in "part of the package burning", although no one was injured.
There has been speculation the devices could be connected to Irish Republican Army dissidents. The Edinburgh package was found to contain "promotional goods".
But Dean Haydon, Britain's senior national coordinator for counter-terrorism policing, said no sender had been identified and no group had claimed responsibility.